Victoria in the Sunshine
Posted by Daniel on May 7, 2013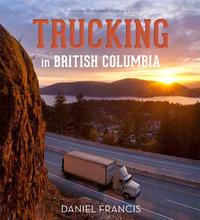 I had the good fortune to be in Victoria this weekend where my book, Trucking in British Columbia, was up for a BC Book Prize. Didn't win, but never mind, the weather was gorgeous.
As every reader knows, the provincial capital is blessed with more than its fair share of excellent bookstores. Making my regular pilgrimage to Munro's Books on Government Street I was amazed to discover that owner Jim Munro is celebrating his 50th year in business.
Congratulations to Jim and to all the winners at the Book Prizes, a full list of whom may be found here.