Arthur Black R.I.P.
Posted by howard on May 18, 2018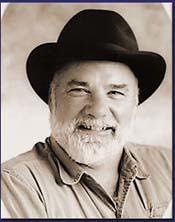 Arthur Black—one of Canada's best known humourists and broadcasters—passed away on February 21, 2018, blogging jokes as he went.
Mr. Black was perhaps best known for hosting CBC's national radio show, Basic Black, which aired from 1983 to 2002. After he retired from Basic Black, Mr. Black was still heard regularly on regional CBC radio shows such as All Points West, where he had a regular radio column called "Planet Salt Spring." Mr. Black also hosted two shows on the Life Television Network for five years, Weird Homes and Weird Wheels.
As a writer, Mr. Black penned a syndicated humour column for over forty years and authored eighteen books, three of which won the Stephen Leacock Memorial Medal for Humour: Pitch Black (Harbour), Black Tie and Tales (Stoddart) and Black in the Saddle Again (Stoddart). His most recent books were Paint the Town Black (Harbour, 2015) and Fifty Shades of Black (Douglas & McIntyre, 2013).
Originally from Toronto, ON, Mr. Black moved to Salt Spring Island, BC, with his partner Lynne Raymond in the 1990s. He was an active part of the Salt Spring community and often wrote about his experiences as an islander. He was diagnosed with pancreatic cancer in early 2018 and spent his last weeks blogging about his condition with humour and honesty—thereby giving back to his fans and other cancer survivors until the very end.