Neglected Artists Find a Champion
Posted by Daniel on Jan 11, 2009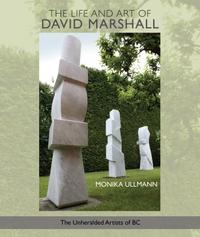 The indefatigable Mona Fertig, Salt Spring Island-based writer and publisher, not only has the temerity in these troubled economic times to launch a publishing house, Mother Tongue Publishing, but also to launch a series of books on "the unheralded artists of BC".
The first volume of the series is The Life and Art of David Marshall, written by Monika Ullmann. The quality of the full-colour production is remarkable, especially for a so-called "small" press working with limited resources.
Marshall was a sculptor who lived and worked in Vancouver from 1948 until his death in 2006. The underlying theme of the book, and the series, is to consider why certain artists win public and critical attention while others work in obscurity. When I ran into Mona recently she told me that a future book in the series will be one that she is writing herself about her father, George Fertig, a Vancouver painter.
Best of luck to the province's newest book publisher.