That Was Fun!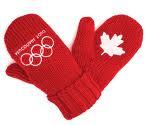 Another BC athlete earned a gold medal over the weekend. Denny Morrison from Fort St. John won gold as part of the speed skating team pursuit. Morrison, who has been winning races all winter on the world circuit, was disappointed in his performance at the Olympics so I was pleased to see him save the best for last.
And we can add a quartet of players on the men's hockey team to our golden roster: Duncan Keith, from Penticton, Brent Seabrook, from Tsawwassen, Shea Weber, from Sicamous, and of course the great Scott Niedermayer, from Cranbrook.
Surprisingly -- at least I find it surprising -- not a single member of the women's gold-medal team is from BC. Why would that be?
Speaking of the women, much was made during the Games of the fact that they won such a disproportionate share of Canada's medals but I was struck more by the amount of hardware taken home by Quebec athletes. I count eight gold, four silver and three bronze, and that doesn't include either of the hockey teams. When some Quebeckers complained about the lack of a French presence in the opening ceremony I can see their point, given the contribution that province made to our medal haul.
My own Olympics discovery? Curling, the thinking man's shuffle board. (I saw it described somewhere as a cross between horseshoes and housework.) Who knew sweeping could be so entertaining? Hurry hard!