History of Mental Illness at New Website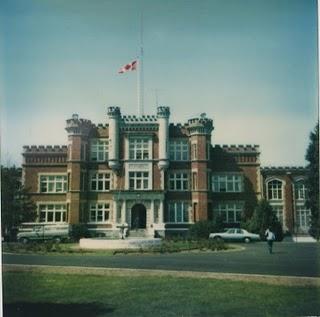 The Colquitz Mental Home outside Victoria was a facility for the criminally insane, only the second of its type in Canada. It opened in a former jail turned pheasant farm in 1919 and operated until 1964. At its peak it had 265 patients, most of them considered too dangerous to be left at the Public Hospital for the Insane in New Westminster. Colquitz was, in the words of historian Robert Menzies, an "end of the line institution".
It closed when conditions became so scandalous that it had become a public embarrassment.
I learn all this from an excellent website called "The History of Madness in Canada" (here). The site is partly the work of Professor Menzies, who teaches at SFU, along with colleagues at universities across the country. It contains an extensive archive of documents, articles and photographs, all related to the history of mental illness in the country. (Full disclosure: it even contains a copy of my Master's thesis, written many years ago, on the history of the mental asylum in Atlantic Canada.)